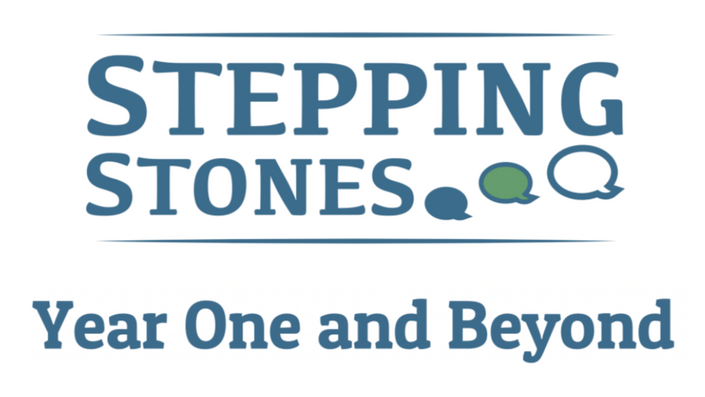 This book presents a year-long curricular framework for the proficiency-based, communicative language classroom unlike anything I have ever seen. It contains six instructional cycles organized around literacy foci: Narration, Description, Information, and Opinion/Argumentation. These cycles build upon each other and spiral back to literacy work that builds in complexity to provide a pathway to strong writing performance as students move through the program, through the year and through the years that your students spend with you.
You can use this program to make your students' learning explicit to them, to show them tangible, achievable literacy goals that you model to them over the course of the year, gradually building in complexity that aligns to the Writing Continua for Description, Narration, Information, and Opinion/Argumentation. You will be showing them explicit modeling of the exact writing moves that they can take up in their own writing, with the support of Anchor Charts that teach explicit, achievable literacy moves that will build cross-curricular, Common-Core-aligned literacy for your students.
You can use the instructional cycles and assessment materials in this book to teach second- and third-year language classes who have had a rich diet of communicatively-embedded language input in their first and second year(s). It can also be used, with the Catch-Up Cycles of Description and Narration that are included at the end of the PDF, to design a first-year curriculum.
This book contains the Guided Oral Input strategies for the instructional cycles on Description and Narration. The instructional strategies to provide Guided Oral Input in the Informational and Opinion/Argument cycles will be available for purchase later, as a separate supplement. However, if you purchase the download prior to July 31, I will send you the supplements for free, to reward you for your patience as I complete the work. I hope to have the Information Guided Oral Input strategies completed by the end of September.
---
Please see below for a notice to the buyer of this Edition Zero, and the table of Contents which tells you what parts are completed (bold) and the parts that are still in development.
Notice to the Buyer of Edition Zero
Thank you for purchasing this book, Edition Zero of Stepping Stones: Year One and Beyond. Due to the timing of the school year, and my desire to have as much of this information in your hands as soon as possible, I am selling this partially-completed version. It will provide enough information to get you started for the 2019-20 school year, and provide plenty of food for thought as you prepare for the next school year.
It will introduce you to what is, as far as I know, a new way to conceptualize your instructional cycles for next school year — literacy-focused World Language instruction that is organized around various real-world genres, or language functions, namely Description, Narration, Information, and Opinion/Argumentation. This way of organizing the curriculum is revolutionary, in my opinion, based on what I have seen in the years that I have been following this work. It builds cross-curricular literacy, incorporates Common Core and common-sense literacy goals, and provides a system of authentic portfolio assessment and materials by which to assign grades and/or help students set learning targets that are not at odds with the way we acquire languages, nor with the recommendations of the American Council on the Teaching of Foreign Languages (ACTFL).
Because I want you to have enough time to learn this system, which will be new to many teachers, I have chosen to release this book in a partially-completed format, so you can begin learning and planning for next year. This book contains all the outlines for the six cycles of instruction that comprise the Beyond Year One curriculum, plus two cycles that I call the "Catch-Up Track", Description and Narration, which are written for students who are not yet ready for the literacy work in the first cycle of Beyond Year One, Description within Narration. These Catch-Up Cycles are found at the very end of the PDF, after the Appendices.
Teachers of first-year students can use the Catch-Up Cycles to begin this work with their first-year classes. In fact, in this first year of working with a new system, teachers might be well-advised to use the Catch-Up Track with their first- and second-year classes, perhaps occasionally selecting different input strategies for each year from the list provided in the cycle outlines, if their second-year classes have already worked extensively with certain suggested input activities. Thus, this book can be used to replace Year One: A Natural Approach to the Year or just to reorganize the work you have already been doing with Year One into genre-based units.
Even second-year students who have already had a full year of experience with Year One: A Natural Approach to the Year or other comprehension-based approaches will find the program provided herein a new way to learn in the World Language classroom. As far as I know, no first- and second-year, or even third-year, students on the planet have ever experienced a curriculum like this:daily literacy work that scaffolds them to higher performance on finely-articulated Writing Continua, and also supports cross-curricular literacy in their stronger language(s).
You can plan a year of instruction for a first-year class by following the Catch-Up Track, explained later in this book, or you can even use the Catch-Up Track for your second- and third-year classes, and perhaps even fourth-year classes, by modifying the content while keeping the strategies, schedule, and literacy goals the same for all your classes.In fact, that might be the best course of action, as it will allow you to focus on how the system outlined in this book functions, without having a bunch of preps to contend with. Once you read the cycles in the body of this book and the Catch-Up Track, you can decide for yourself if it makes sense to follow that advice, given your goals and your students' needs.

In order to get this book into your hands in time for you to digest its contents and plan for the year, I have had to curtail my ambitions to get the whole thing written before releasing the first version. So, in this book, you will only find detailed descriptions of the Guided Oral Input strategies for the cycles pertaining to working with the descriptive and narrative genres.Those cycles are: Description and Narration, the two "Catch-Up" cycles, and the Beyond Year One cycles, Cycle One, Description within Narration, and Cycle Two, Description within Narration in the Past and Historical Biographies.
In each cycle outline, which begin on page XX, you will find lists of possible Guided Oral Input strategies for each of the four phases of the cycle.Some of the strategies might be familiar to you; others will be new. I will be working to release the strategies for the remaining cycles, and my strong intention is to have them done as soon as is humanly possible. I will release supplements to this version of the book when I have completed the writing of any additions.If you purchase this version prior to July 31, all future supplements that complete the cycles detailed herein will be posted in our online school free of charge for you, to acknowledge your patience and also your trust in my ability to get those supplements written for you. I will send all of the buyers of this book an email letting you know when the updated PDF is available.
I am beside myself with happiness and optimism for our little corner of the teaching profession, because up till now, we have not had such a flexible, engaging curriculum that provides strong direction for teachers, explicit goals for students, and also the maximum flexibility and creativity in order to allow for teachers' and students' voices and interests, as well as required content such as AP and IB themes, to have a strong influence on the curriculum.
As we have been working with these materials in our 2019 Summer Institutes this summer, I have been quite moved when, at the end of the week, teachers share what they will take back to the classroom with them from their work with us. Overwhelmingly, the teachers share that they will take back the daily instructional framework and the unit planning centered around various genres of language. They say that they will implement the daily focus on literacy through the use of Anchor Charts, and using Goal Boxes during daily Shared Writing, and also the assessment materials that align with the writing teaching points used on the Anchor Charts, and the engaging, low-prep, strategies that I have selected to align with the language goals. Basically, Summer Institute participants are saying that the most valuable learning they will take back to the classroom this fall is what you are now holding in your hands.
I am so pleased that you have chosen to learn more about this system, and honored beyond belief that you have put your faith in my vision and have plunked down your hard-earned money to learn about what I have been cooking up. I assure you that this book contains the fruit of eighteen years of totally nerding out on literacy education and best practices in instruction and assessment in many areas of literacy development, and it is the very best that I can do for you at this time. It is my baby, my brainchild, and I am just extremely proud of what I have created. Thank you for buying my book.
If you want to purchase a subscription to an online community that will work through this book and the materials together as the year gets started and then throughout the year, please email [email protected] I have been working hard to find warm, supportive, capable, talented coaches to guide you through the implementation of the ideas provided herein. They will be working alongside me to support and coach you through the cycles as the year unfolds. It is of the utmost importance to me that you succeed in this work.It is of the utmost importance to me that your students, through your hard work, dedication, talent, and passion for teaching, succeed, feel empowered, and have a bright spot in their day where success and growth are practically inevitable.
Welcome to the journey; I am so very glad to have you along!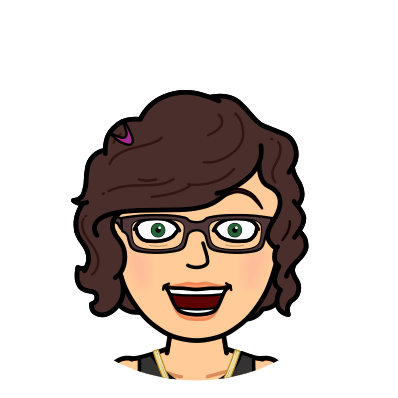 ---
Table of Contents
Notice to the Buyer of Edition Zero
A Word from Tina
Chapter One: Introduction
Chapter Two: What goes in is what comes out
Chapter Three: Beginning the year to build community
Chapter Four: Community and student voice and choice
Chapter Five: Sequencing the year to meet your students' needs
Chapter Six: Planning Considerations and Using the Daily Dose of Language, a Daily Lesson Planning Framework
Chapter Seven: The Cycles
Interstitial Section: The Daily Dose of Language Teaching
Chapter Eight: The Daily Dose of Language Step One: Norming the Class
Chapter Nine: The Daily Dose of Language Step Two: Reading Workshop
Chapter Ten: The Daily Dose of Language Step Three: Guided Oral Input — Strategies for Description and Narration
Chapter Eleven: The Daily Dose of Language Step Four: Scaffolded Oral Review Strategies
Chapter Twelve:The Daily Dose of Language Step Five: Shared Writing Strategies
Chapter Thirteen: The Daily Dose of Language Step Six: Shared Reading Strategies for Class-Created Text
Chapter Fourteen: The Daily Dose of Language Step Six: Using Shared Reading and Writing to Bridge into Language Study

Chapter Fifteen: The Daily Dose of Language Step Six: Shared Reading Strategies for More-Challenging Texts, Including Class Novels

Chapter Sixteen: The Daily Dose of Language Step Seven: Strategies for Student Application and Formative Assessment

Chapter Seventeen: Typical Performance and Proficiency Levels
Chapter Eighteen: Checkpoint Assessments
Chapter Nineteen: Summative Portfolio Assessment
Chapter Twenty: Cultural Comparisons (In Progress; this chapter is blank now.)*
Chapter Twenty-One: Special Considerations for Advanced Placement and International Baccalaureate Programs (Partially Finished)*
Chapter Twenty-Two: Special Considerations for Native and Heritage Speakers (In Progress; this chapter is blank now.)*
Chapter Twenty-Three: Special Considerations for Elementary-Age Learners
Chapter Twenty-Four: Special Considerations for Non-Cognate or Non-Alphabetic Languages, and for Teaching English to Speakers of Other Languages (In Progress; this chapter is blank now.)*
Chapter Twenty-Five: Special Considerations for Accommodations and Differentiation for Students with Learning Differences, Including Gifted Learners (Partially Finished)*
Chapter Twenty-Six: Special Considerations for Block Scheduling and Irregular Schedules*
Afterword: Those Who Can, Teach.And Those Who REALLY Can, Teach in Another Language (Partially Finished)*
*In development — I will send you a notification via email when they are done. I'm working on them!!
Appendices
Appendix A: Guidelines for Writing Mentor Texts for Novice, Intermediate, and Advanced Students and What Makes the Mentor Texts "Work" **
Appendix B: Academic Card Talk and Academic Small Talk prompts to bridge students to intermediate and advanced themes/topics and language functions, including AP- and IB-theme-specific prompts, Academic One Word Images ***
Appendix C: Rubrics and Materials to Support Summative Portfolio Assessments (Note: The rubrics are provided as a link to a Google Doc so you can make your own copy and edit them as you need, to fit your needs.)
Appendix D: Student Reflection on Portfolios
Appendix E: Graphic Organizers to Model and Scaffold Intermediate and Advanced Writing and Speaking*
Appendix F: Writing Continuua to Help Students See and Plan Their Progress through Intermediate Performance in Writing and Speaking
Appendix G: Reading workshop mini-lessons to teach routines, procedures, and reading moves to deepen students' interpretive reading and interpersonal communication about texts
Appendix H: The End of the Year Classroom Library Books Project
Appendix I: Bellringers and Do-Nows by Jon Cowart
Appendix J: Sample Daily Dose-Aligned Weekly Packet modified from Jon Cowart's Packet
Appendix K: The Word-Off
Appendix L: Visual Lecture on Second Language Acquisition (SLA)
Appendix M: Classroom Management Excerpt from Year One: A Natural Approach to the Year
**Will have additional information added.
***IB prompts are there, but will need to be revised based on IB 2020 exam;AP will be added, and Small Talk prompts.
Acknowledgements
Not Numbered: Supplement: Catch-Up Track: Description and Narration Cycles
Your Instructor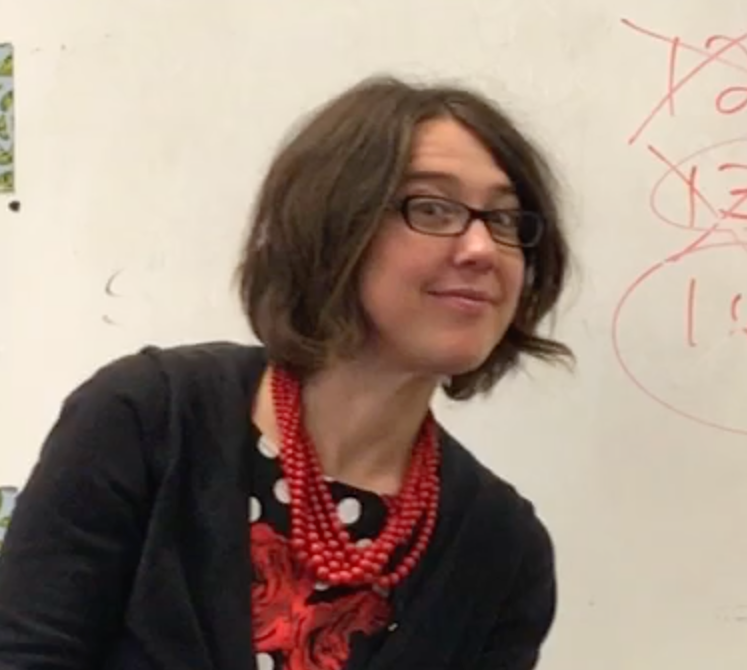 Tina Hargaden has been a K-12 educator for 17 years, and has taught middle and high school English Language Arts, Reading, Social Studies, French, Spanish and ESOL. Her passion is supporting teachers to strengthen their literacy instruction, design courses that foster efficient and lasting language acquisition, and implement authentic performance assessment, because it is her firm belief that when we shift our language instruction to a proficiency stance, we help ensure equitable access to academic success for more students. She lives in Portland, Oregon and is the founder of the World Language Proficiency Project and CI Liftoff. Tina is the co-author of the book, Year-One:A Natural Approach to the Year, which provides step-by-step guidance for a year of communicative, proficiency-oriented World Language instruction. She has presented and keynoted at numerous state, regional, and national conferences, worked with many school districts and departments, and given workshops and institutes to educators all over to support them in strengthening language outcomes for all students.
Course Curriculum
Stepping Stones Year One and Beyond Edition Zero
Available in days
days after you enroll
Frequently Asked Questions
What is included in my payment?
You will receive a PDF download of the first 640 pages of the book Stepping Stones Year One and Beyond, and when the remaining chapters are finished, you will receive a notification that you can download the completed book. You will receive a link to a google docs version of the updated rubrics and continua.
Can I print the book out?
Yes, you can make one copy of the PDF. Many people like to put it in a binder.
What if I am unhappy with the book?
We would never want you to be unhappy! If you are unsatisfied with your purchase, contact us in the first 30 days and we will give you a full refund.